With the theme, "Our Responsibilities towards Sustainable Development", the recent lecture series highlighted the importance of education in achieving sustainable development.
Organised by the Centre for Research and Innovation (CRI), the event which was held virtually on 26 March, shared the research outcomes and findings by researchers from OUM as well as invited guests from Xiamen University Malaysia and Environmental Protection Society Malaysia.
CRI Director Dr Thirumeni T Subramaniam said with funding from Erasmus+, the lecture series has enabled the University to share its research findings pertaining to the role of education in achieving sustainable development. "Keeping the series alive is important because it acts as a focal point in sharing knowledge derived from scholarly work."
Erasmus+ is a three-year project under the European Union that aims to develop curricula and teaching methodology modules that help integrate education for sustainability. Running from 2019 to 2022, the project involves academics from OUM and two public universities in Malaysia.
Dr Thirumeni added, "The event is also part of the University's digital transformation agenda, which is one of the key objectives in empowering the OUM community and general public."
The event featured six presenters comprising four OUM academics and two guests, namely Dr Tee Keng Kok, Director of MBA Centre from Xiamen University Malaysia, and Nithiyananthan Nesadurai, President of Environmental Protection Society Malaysia.
The online event started with a brief introduction on Erasmus+ by Vice President (Academic) Prof Dr Widad Othman, who acknowledged that the project provided OUM with the opportunity to contribute to nation-building through capacity building of teachers, specifically in creating awareness of the need for sustainability.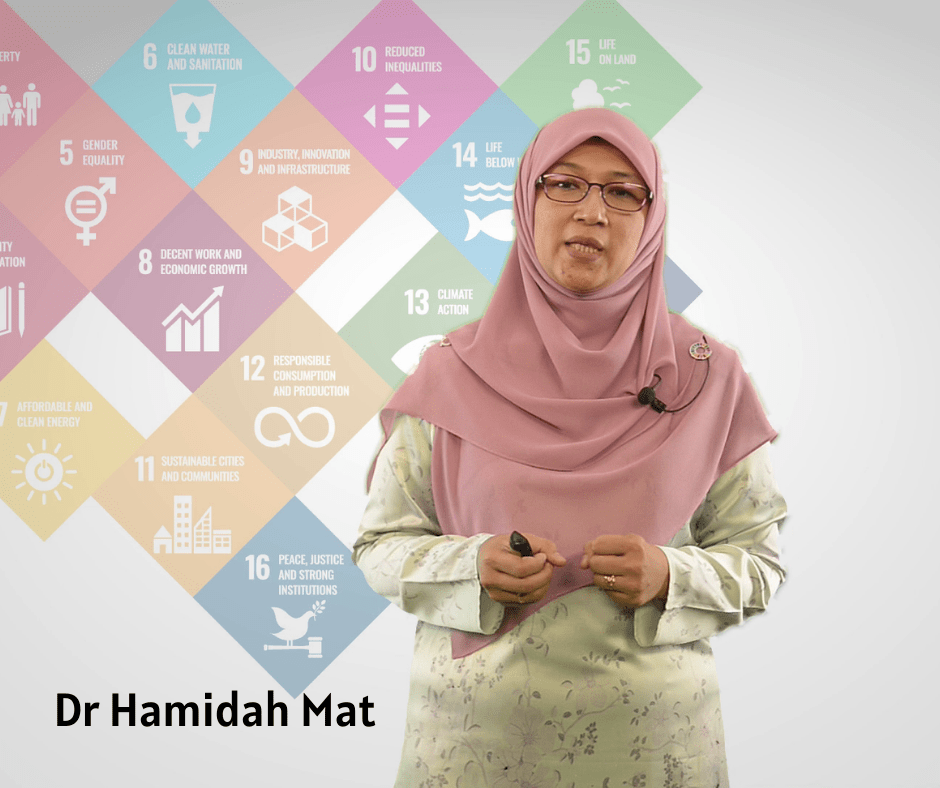 Faculty of Education and Social Sciences (FESS) senior lecturer Dr Hamidah Mat presented a paper on "Implementasi Pendidikan untuk Pembangunan Lestari melalui Kursus Pengajian Islam di OUM" while counselling expert Assoc Prof Dr Fatimah Yusooff's talk on "Kesejahteraan dalam Keluarga" touched on the importance of family engagement and harmony particularly in today's highly challenging environment.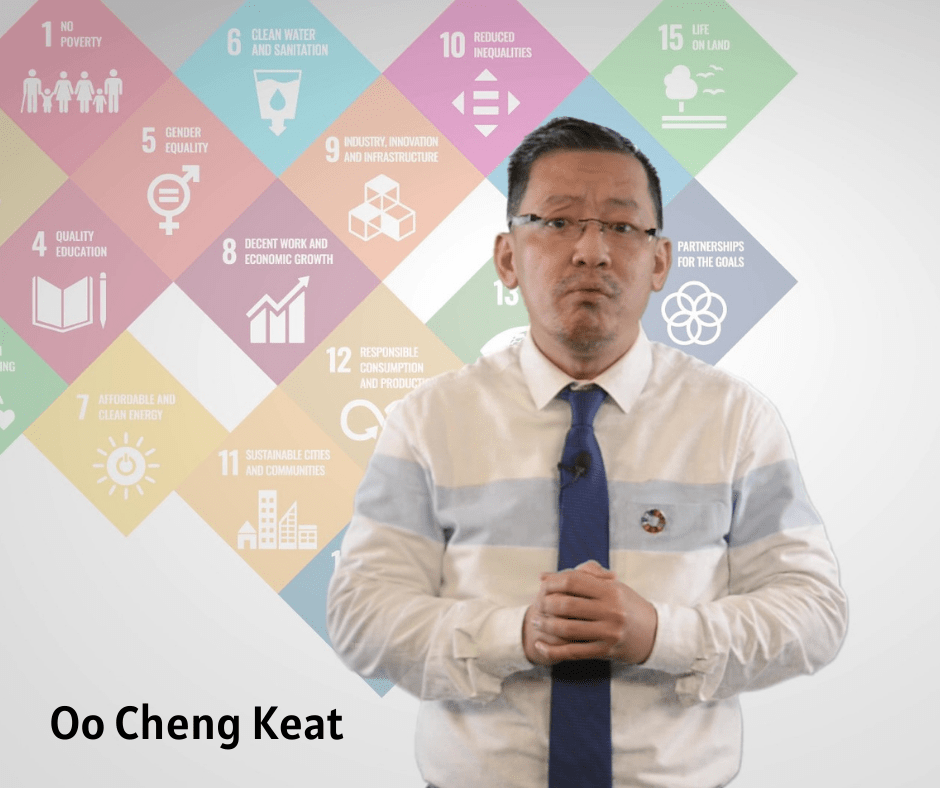 Faculty of Technology and Applied Sciences lecturer Azmi Che Leh spoke on "Workplace Practices for Sustainable Facilities – Sustainable Solutions through Innovation", while FESS lecturer Oo Cheng Keat presented an engaging topic, "Peace can be Achieved by FESS".
With a topic of interest entitled, "Productivity and Decent Work for All – A Contriving Statement?", Dr Tee addressed the issues with confidence during his presentation. Meanwhile, Nithiyananthan talked about "Reducing Carbon Footprint – The Pathway to Climate Action", in which he implored everyone to play their part to minimise carbon footprint and contribute to a better world.
This edition of public lecture series saw a bigger crowd with 107 participants compared to the previous lecture series last December.
Dr Thirumeni said the Centre is planning to open the lecture series to the public in an effort to boost participation, so that the knowledge shared at the forum would benefit a wider group.
On future plans, Dr Thirumeni said the University is gearing up for the upcoming virtual International Conference on Education 2021 (ICE2021) in September this year. In 2022, the Centre plans to start a programme called Literacy Education, which aims to create awareness on the importance of learning to better understand the world that is fundamental to achieve competence in educational subjects.